Package plan
Meet your request on birthday, welcome/farewell party and annual dinner.
Have a great time with your family, friends, clients and colleagues with amazing Ryukyu dance and great food and drinks. Contact us for details. Regular menu is here
Private Party Plan
(50名様以上)
Luxury space for your special plan.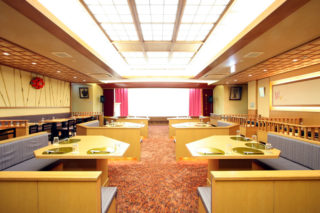 Mnimum 50 person up to 100 person upon availability for private party plan.
Theater, soud sytem and microphone are included on the plan.
Arrangement service of projector, screen, Kareoke, flower and photographer is availabe with extra charges.
Ask us the arrangement of Okinawan dance.